To be a contributor in a localization project, you must be assigned this role by the project owner or by a project admin. If the project is hosted in an organization, you can also be assigned as a contributor by the organization members.
With this role, you can access the languages assigned to you.
Dashboard
The Dashboard of users with the contributor role looks like that of any other POEditor user. In it, you'll see all the projects you have access to.
Since you don't need to have a subscription to contribute to other users' projects, your string count should be 0/1000 (your strings are counted against the owner's account), unless you start creating your own projects.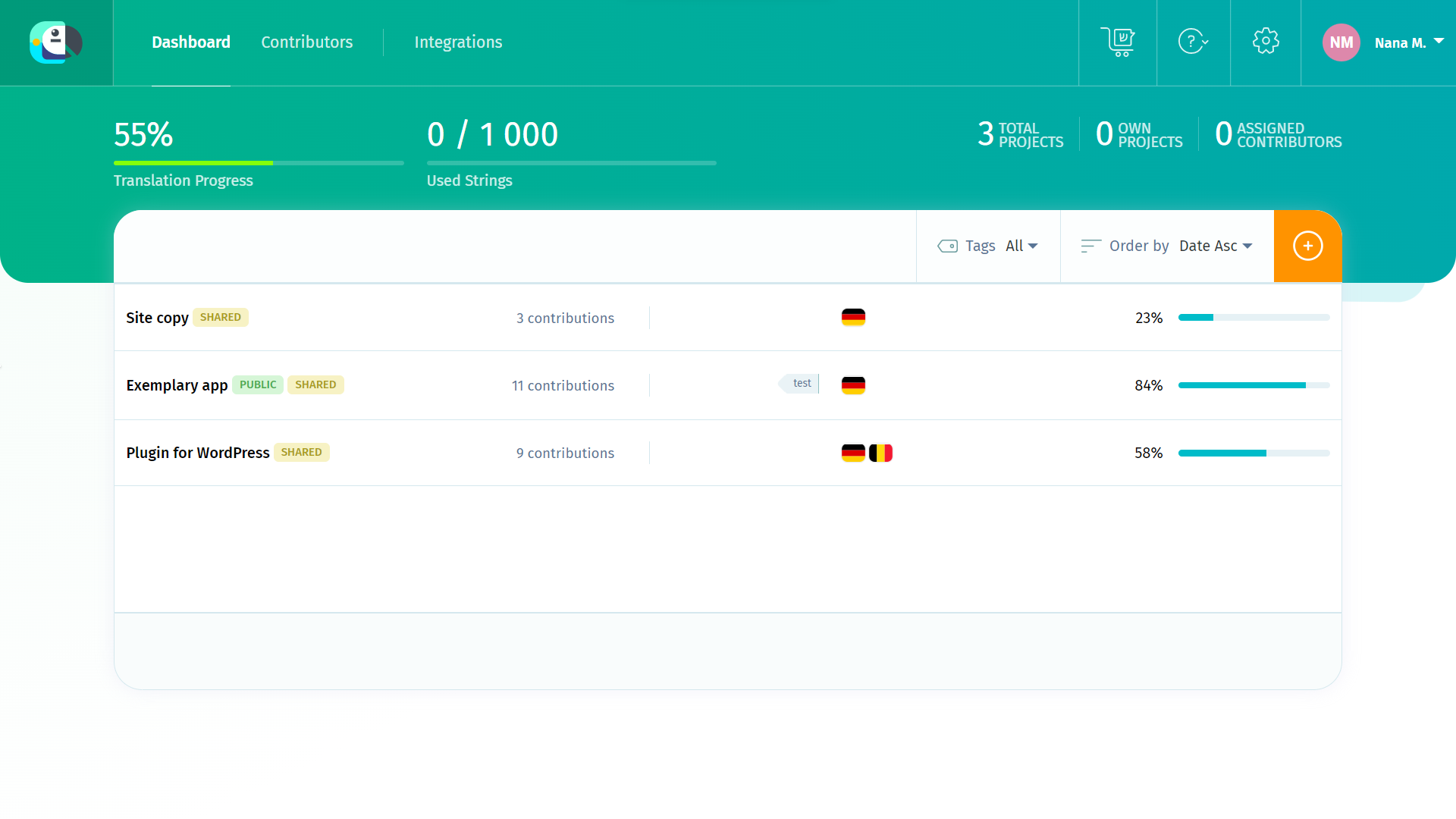 Languages
The Translations pages act like a collaborative online translation editor. Whatever changes you make in a language, they will appear in real-time to other POEditor users assigned to these languages.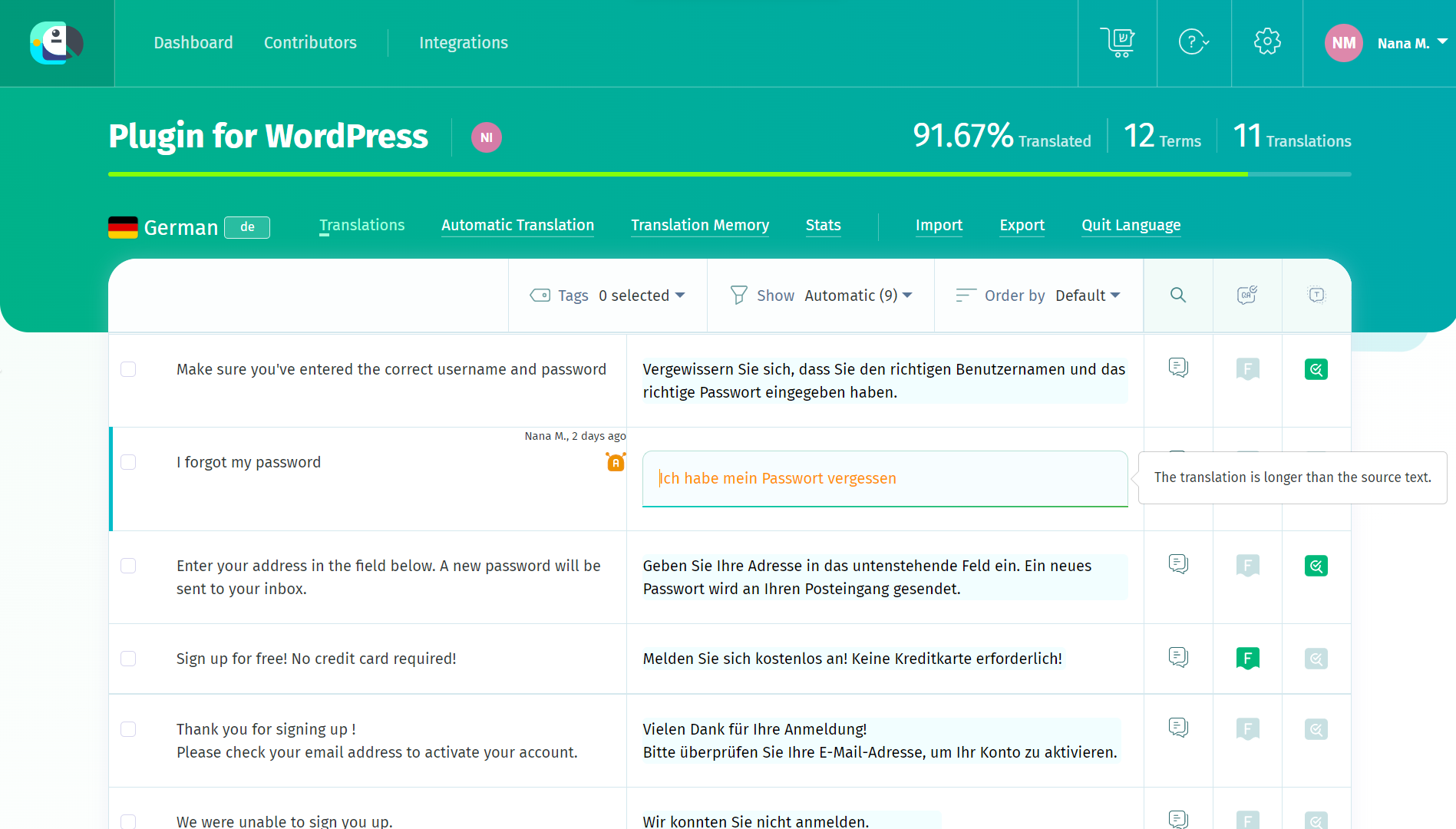 In the Translations page, you can:
view, edit or remove translations
import and export translations from any of the supported files
To be able to import translations to a language, the terms in your file need to match the ones in the translation project.
add comments and screenshots to strings, which will be visible across all the languages in the localization project
toggle the flags of translations
use the Automatic Translation feature to fill in empty translations boxes with machine translations (if you have access from the project owner or organization managers)
proofread translations (if proofreading is enabled on the localization project and you have proofreading rights)
use the Translation Memory to load translations in bulk in the empty translation boxes (if you have access to this feature from the project owner or organization managers).
perform advanced searches
run automated Quality Assurance checks
Pro tip: To navigate more easily in the language pages, you can use POEditor hotkeys.
Account
In the Profile section you can change your user's details (such as name and email), change your password, enable or disable 2FA, purchase or transfer AT characters for Automatic Translation, enable or disable automated Quality Assurance checks for your account and control the way you receive notifications on comments.
Need additional help?
Feel free to get in touch with us using one of the methods below.