In the past year, we have enhanced our translation and localization platform in a bunch of ways. We will only mention in this article the POEditor product updates that are more user-facing.
Main product updates
The main POEditor product updates our developers have rolled out are in the list below.
POEditor organizations is probably the most expected product update. Organizations allow localization teams to centralize the management of common assets such as projects, subscriptions, billing, and integrations in a single place. It also introduces two new roles in POEditor, that are not project-focused: organization owner and organization manager. Among others, organization managers can create projects on the organization and set up integrations with git.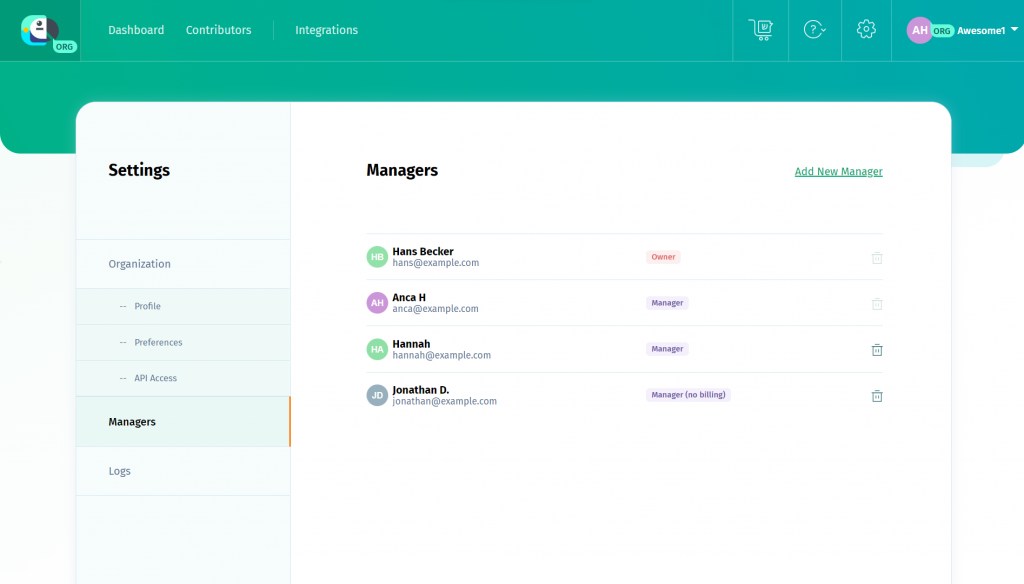 pull request presets enhance the POEditor git integrations by allowing you to create an actual PR from a source branch to a target branch of your choice. We describe in detail how to create PR presets here.
if you're a user of the Automatic Translation feature and the machine translation engines were messing up your HTML tags, you can now try advanced options for Automatic Translation. To tell the Google and Microsoft APIs to mind your HTML tags, you can choose the option Format > HTML. For DeepL, you can do the same using the option Tag Handling > HTML.
If you're not a big fan of using a mouse, you can use the freshly added keyboard shortcuts. Hotkeys are available in the project page, language pages, terms page and contributors page.
POEditor has also become equipped with an OpenAPI specification. With it, you can generate server stubs and client SDKs for your particular needs, making your build process easier. You can access the POEditor OpenAPI spec online on SwaggerHub here or download it in YAML format from here.
for designers, we've developed a Figma plug-in. The POEditor plugin for Figma works both ways, letting you send text layers from Figma to POEditor and fetch translations from POEditor to Figma.
we have also added support for Qt TS files. After you export your source file(s) from Qt Linguist, QT translation projects are very easy to set up, so you can start to localize your Qt app in no time.
Smaller product updates
Apart from the larger features presented above, here are some smaller additions you might find useful in your localization workflow:
we placed a fuzzy trigger in the settings of each localization project. Enable it if you want strings in the target languages to be automatically marked as fuzzy when a string in the DRL is changed in the user interface.
XLIFF 1.2 support extended. This will allow you to localize Symfony apps and sites using POEditor.
you can now filter translations by contributor from the Contributors page and from the Stats page.
That's it for the time being. More perks for your translation and localization workflow are on the radar, so stay tuned!