Automatic Translation is one of the most popular features offered by the translation and localization management platform POEditor. It can work well for translating short, unambiguous texts or even longer ones, if we're talking legal or technical materials. Coupling machine translation with Quality Assurance tools such as Glossaries and Automated QA Checks, you can quickly get your hands on accurate translations for your software.
Machine translation: how it works in POEditor
There are multiple machine translation engines you can use directly from your POEditor account via the Automatic Translation feature. You don't need to have a subscription with the machine translation provider. Just choose the language in your localization project that you wish to machine translate and the Automatic Translation feature will fill in all the empty translation boxes in that language. Existing translations in your project will remain unaltered.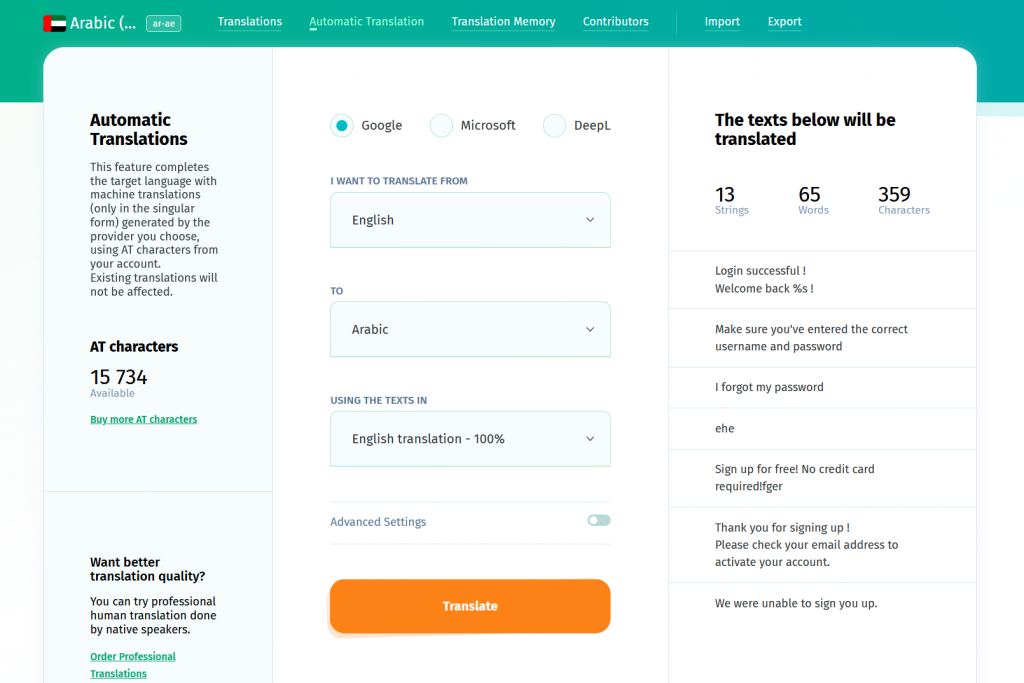 Automatic Translation: what's new
Since machine translation is indispensable for so many users of the POEditor localization platform, we continue to work on the Automatic Translation feature so it can better cover your needs. Among the most recent updates are new language pairs for Google Translate and optimizations for larger translations.
Since we were missing the target languages Hmong, Oromo and Hawaiian for Google Translate we took the chance of working on the Automatic Translation feature to add support for them. Thank you to the users who signaled this!
Additionally, we have bettered the user experience when you send a lot of strings for translation. Larger string quantities can result in larger turnaround times. To make sure you don't waste any of your precious time waiting for the translation to finish, you can now safely navigate away from the AT page. Upon returning to the same page, you'll see a notification as the one below if the translation process isn't over.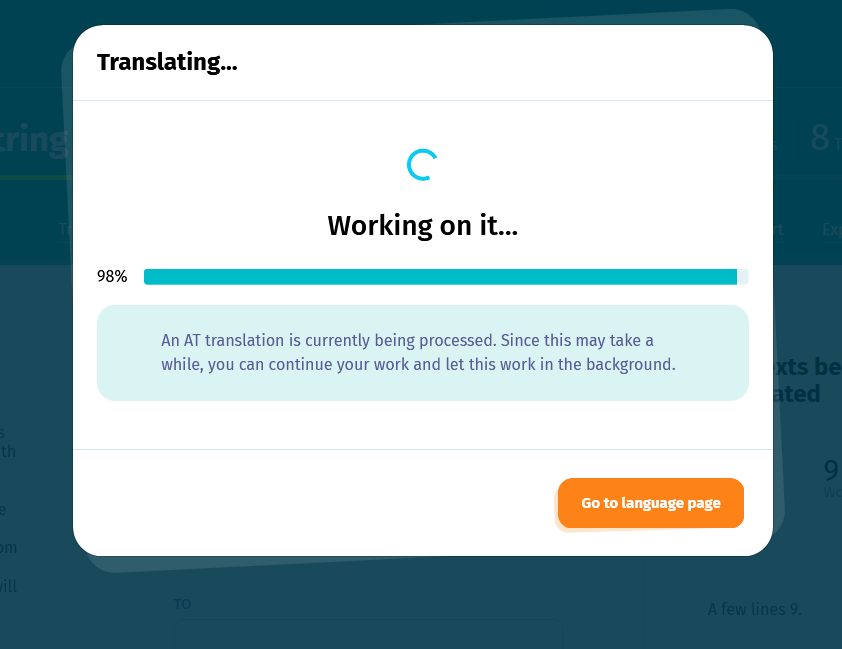 Further enhancements are already on our roadmap for the Automatic Translation feature. Stay tuned to get the news wile they're fresh!
In case you have a suggestion to improve your own experience with the AT feature, feel free to send it to info@poeditor.com and our product team will be happy to explore the idea.