Is design-stage localization something your organization is trying to tackle? POEditor offers a localization plugin for Figma that can help you in this process. Keep on reading to find out how you can use it in your workflow.
How to set up the Figma plugin
The POEditor plugin for Figma works both ways – you can send texts from Figma files to localization projects on POEditor, as well as fetch translations.
Get started by putting the API key from your POEditor account or organization in the Figma plugin. Make sure you use the API key from the account/organization where you host your projects.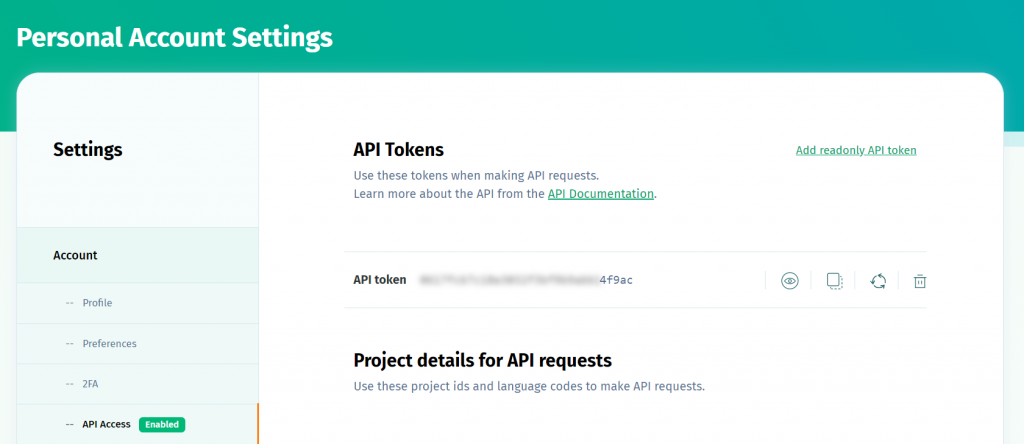 You can then create new localization projects in POEditor using the plugin or use existing ones. There are a few options you can choose from when setting up a localization project.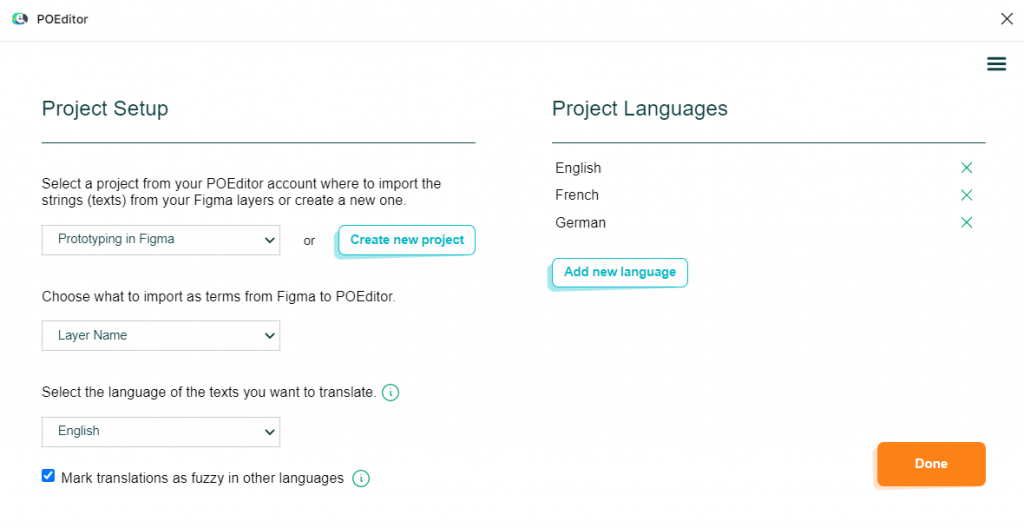 Choose what to import as terms from Figma to POEditor. You can opt for the layer names or the layer ids from your design file.
Note that layer ids are unique to every Figma file. So if you choose to import the ids as terms, you will import all the layer texts in your Figma selection to your project, individually.
However, if you choose to send the layer names instead, in case of any duplicate layer names, your project will receive only the most recently added layer from the file.
Select the language of the texts you want to translate. The language that you choose here should be the language of your source strings. It will be set as Default Reference Language in your POEditor localization project.
Mark translations as fuzzy in other languages. If you check this option, the languages that are not your Default Reference Language will have corresponding translations marked as fuzzy when you update the DRL.
Project languages. This list contains all the languages you'll be using in your localization project, including the source language.
After you've set up a fresh localization project or chosen one that already exists, you can begin sending/fetching strings.
How to send texts to POEditor
To send texts to POEditor from Figma, select the layers you want to send and click Send to POEditor.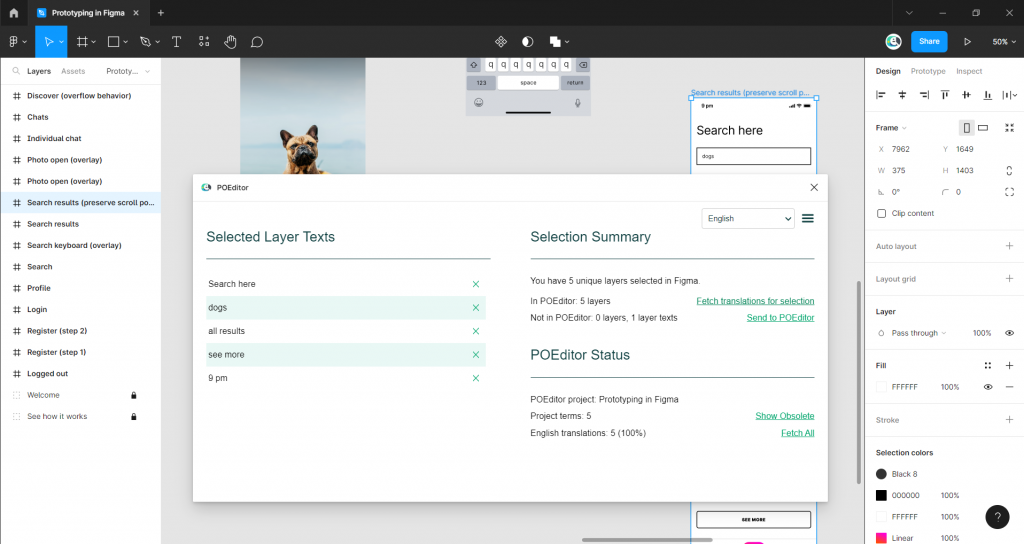 To fetch translations, you have two options:
Fetch translations for selection. This option gets translations from your localization project to your Figma file only for the selected layers.
Fetch All brings all the translations that are available in POEditor for the language selected in the plugin to your Figma file.
Show Obsolete compares the strings in your plugin's selection to the ones in your POEditor project. You can remove the ones that are not in your selection from the POEditor project using the plugin.
How to translate texts from Figma
Once you have the texts from your Figma file in POEditor, you have multiple options to translate them. You can:
Other localization tools are at your disposal in the POEditor TMS to help you create your ideal workflow.
If you have a paid account, you can reuse translations from your Translation Memory and set up Glossaries to make sure your translations stay consistent with your brand.
Adding screenshots and comments to each individual term in POEditor, you can help people working with POEditor know exactly where the texts they are seeing are coming from.
In a nutshell
The POEditor plugin for Figma is a useful tool to achieve design-stage localization. It makes it easy to sync design files with your localization projects and connects designers, copywriters, devs and translation teams to a single platform, which they can use as source of truth.
Integrating Figma with POEditor, your product or service can be designed with international markets in mind from the very beginning.