To make multilingual Angular software with POEditor, using XTB and XMB files, you first need to follow a few easy steps to set up your localization project.
1. Create localization project
Login to your account, create a new localization project and add a language to it.
2. Import localization file
In the project page, use the Import Terms functionality in the Options Menu on the right to import your xmb file, with translations in the language you created.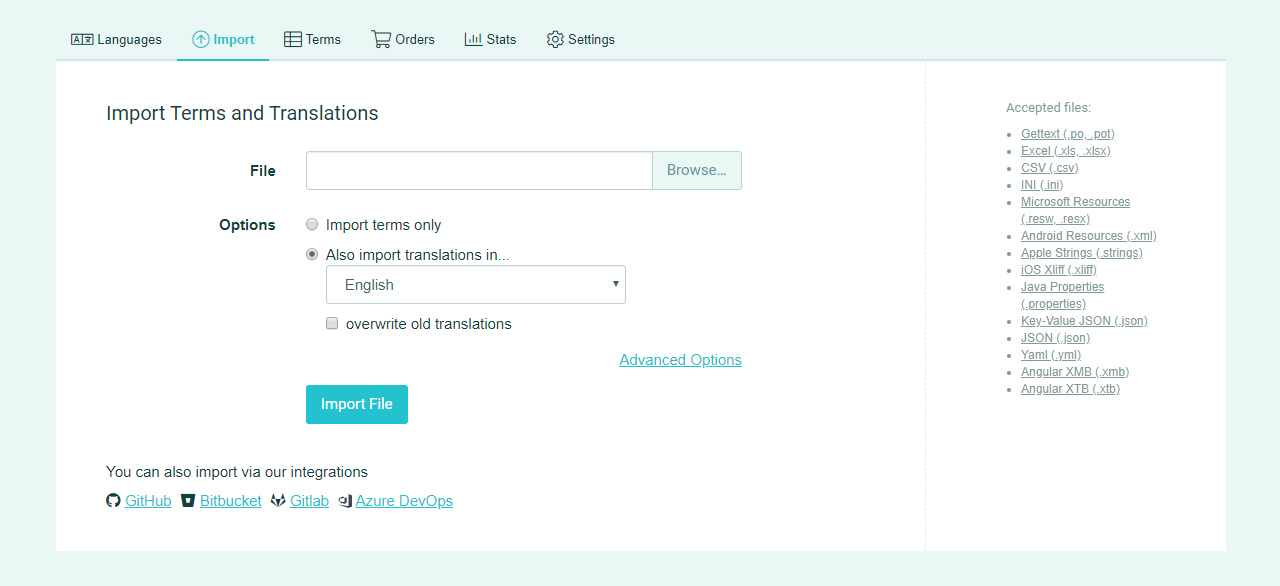 This language will automatically be set as your project's Default Reference Language after you import the translations. You can change the DRL in Project Settings.
3. Start localization
Add your desired languages for translation, invite your contributors to join and start localizing your app.
When the app localization is completed, you can export your localized .xtb file, using Export button in the language page.
Note: Any strings in your localization project which are in an invalid XML format will not be exported. This is to avoid any issues when using the file in your application.