Things are really simple with POEditor when it comes to gettext localization. Here is how you translate .po files using our localization management platform:
1. Create translation project
Login to your account, create a new translation project and add your software's source language to it.
2. Import gettext .po file
Use Import functionality in the project page to import your .po file, with translations in the language you created at step 1.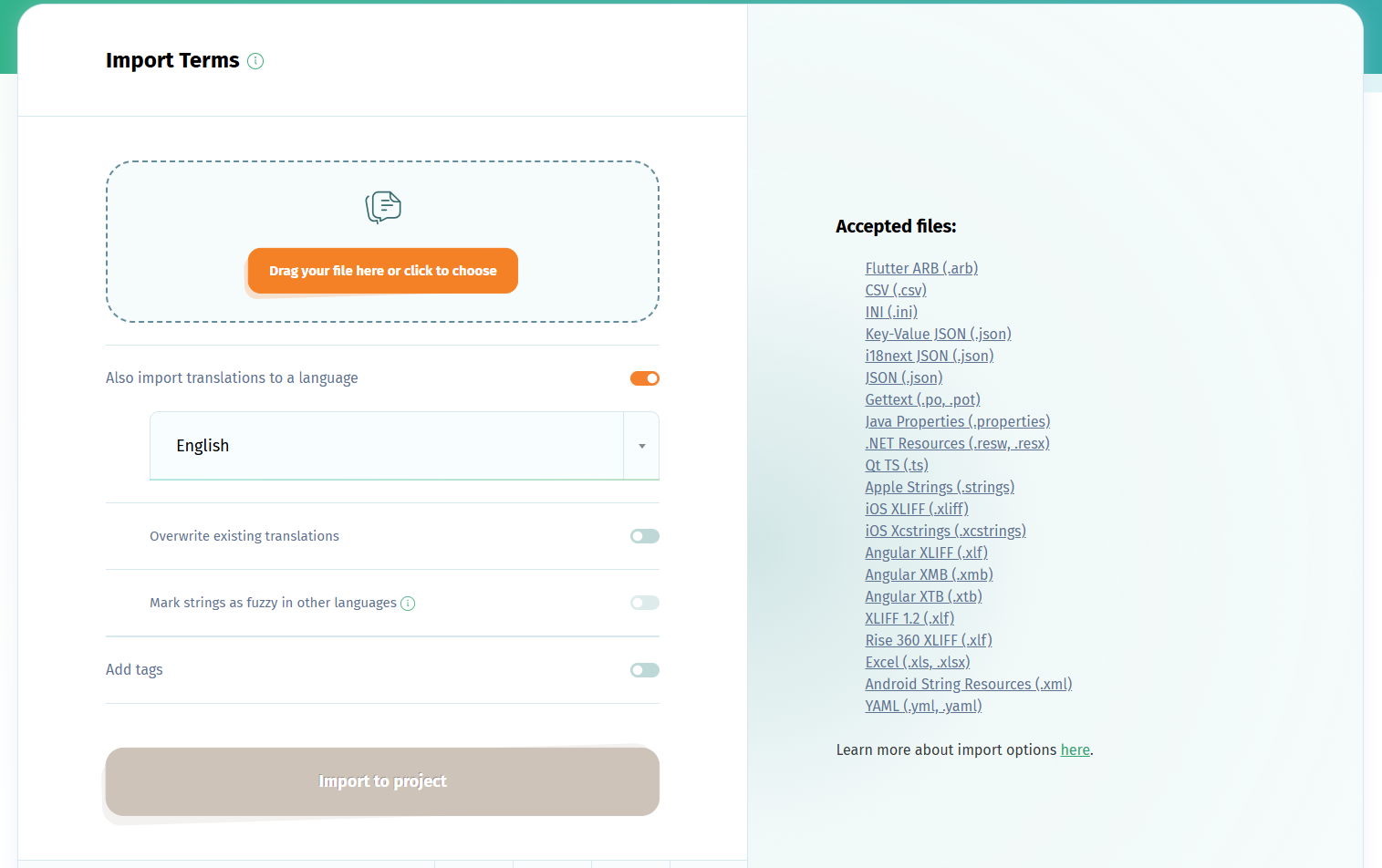 3. Start localization
Add your desired languages for translation, invite your contributors to join and start localizing your po files. There are also other translation options you can choose from.
You are almost done localizing, you just need to export your .po file using the Export function from Options Menu from the language page and the translation process will be complete.
Note: If you want to automate the import/export steps of the localization process, consider using the POEditor API or one of the integrations with code hosting platforms.