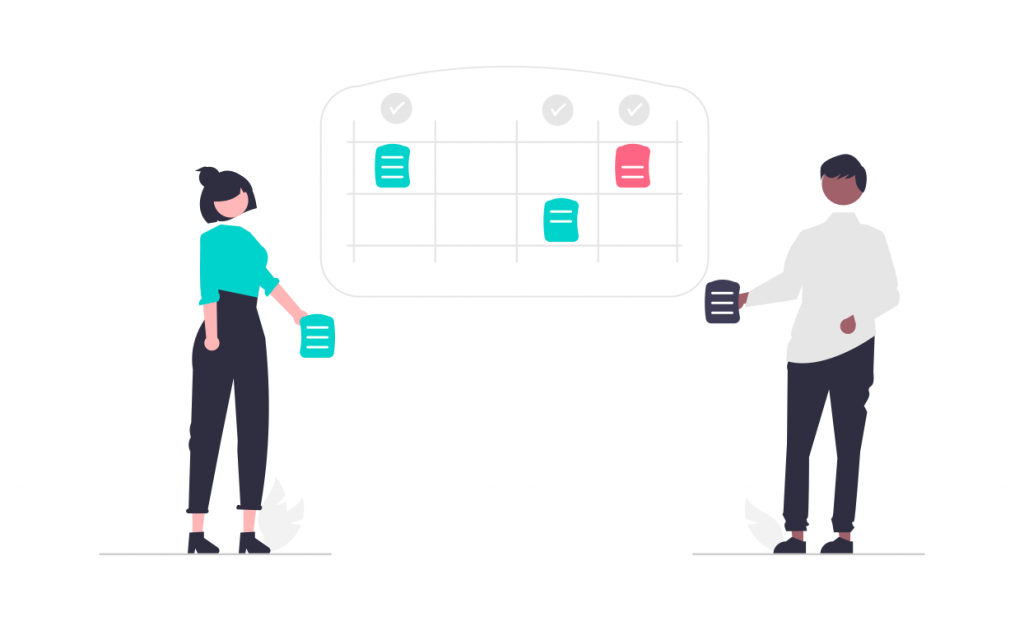 How can we effectively adapt products, services, and content for diverse cultures and languages? The answer lies in your localization strategy, which is a critical component of any successful global expansion effort.
In our article, we explore the key principles, best practices, and technologies that businesses use to connect with international customers, drive growth, and gain a competitive edge in today's global marketplace.
Overview
What is a localization strategy?
A localization strategy is a business approach or process that involves adapting a product, service, or content to meet the specific cultural, linguistic, regulatory, and market requirements of a particular target audience or geographic region.
Key elements of a localization strategy may include:
Language translation
Cultural adaptation
Legal and regulatory compliance
User experience optimization
Marketing and promotion
Local customer support
Overall, the goal of localization is to make a product or service appear as though it was created locally, thereby enhancing its acceptance and relevance in a foreign or diverse market. A well-executed localization strategy can lead to increased sales, a stronger brand presence, and many other benefits, as discussed below.
Why you need a localization strategy
One of the primary motivations for localization is to expand into new markets, both domestically and internationally. Adapting products or services to local preferences and needs can help businesses tap into previously untapped customer bases.
Language is a significant barrier in many markets. Through translation, localization makes a product or service feel more relevant and tailored to the target audience. This enhances customer engagement and trust, which can lead to higher sales and customer loyalty.
Another aspect to consider is that different regions and countries have varying laws and regulations related to product safety, labeling, data privacy, and more. Localization ensures that a business complies with these requirements, avoiding legal issues and potential fines.
Given that the process of localization often involves conducting market research and gaining a deeper understanding of the target audience, this information can also be valuable for refining products, services, and marketing strategies.
How to create a localization strategy
Creating a localization strategy involves several steps to ensure that your business can effectively adapt its products, services, or content to different target markets. Consider the following:
Define your business objectives
Defining your goals and objectives is a foundational step in creating a localization strategy for your business. This step is critical because it sets the direction for all subsequent localization efforts and ensures alignment with your broader business goals.
Localization can boost sales by making your products or services more appealing and accessible to a broader range of customers. Setting sales-related goals helps measure the impact of localization on your revenue.
If your objective is to enhance user experience and customer satisfaction, localization can play a significant role. Goals in this category might include reducing bounce rates, increasing user retention, or improving customer reviews and ratings.
Localization can strengthen your brand's presence in specific regions. Objectives related to brand awareness might involve increasing brand recognition or becoming a market leader in a particular locale. And if your business aims to connect with customers on a deep cultural level, objectives can focus on cultural adaptation and sensitivity.
Allocate budget and resources
Budget allocation is a critical aspect of a localization strategy. It involves allocating financial resources to various components of the localization process to ensure its successful implementation. The specific budget allocation may vary depending on your business goals, target markets, and the complexity of your localization efforts.
Translation services typically account for a significant portion of the budget. Allocate funds for professional translation, proofreading, and editing services to ensure linguistic accuracy and cultural relevance.
Localization often involves the use of technology tools, such as translation management systems (TMS) like POEditor, content management systems (CMS), and localization software. Allocate funds for the purchase or subscription of these tools.
Consider the costs associated with building an in-house localization team or partnering with external experts or agencies. This includes salaries, benefits, or fees for project management, translators, cultural experts, and legal consultants.
Other costs are associated with tailoring marketing campaigns, user experience (UI/UX) optimization, quality assurance, monitoring tools and analytics platforms, among other.
Identify your target markets
Identifying target markets involves segmenting your potential customer base based on various factors such as geography, demographics, psychographics, and behavior. This segmentation allows you to understand the unique characteristics and preferences of different customer groups.
First off, knowing your target markets allows you to determine the optimal timing for market entry. You can take advantage of seasonal trends or market opportunities when they align with your localization strategy.
Different markets may require varying levels of investment in terms of time, money, and personnel. By identifying target markets, you can allocate your resources more efficiently and prioritize markets with the greatest growth potential.
Understanding your target markets also involves researching your competitors' presence and strategies in those markets. This insight helps you identify opportunities and challenges and devise strategies to gain a competitive advantage.
Conduct market research
Market research helps you gain a comprehensive understanding of the market in which you plan to operate. This includes factors like market size, growth trends, and market saturation.
You can segment your target market based on demographics such as age, gender, income, education, and occupation. This segmentation allows you to tailor your offerings to the specific needs and preferences of different customer groups.
Examining your competitors in the target market helps you identify their strengths, weaknesses, market share, and strategies. This information is crucial for differentiating your offerings and gaining a competitive edge.
The data collected through market research ensures that your localization efforts align with the market's unique characteristics and preferences. It provides a solid foundation for making informed decisions about market entry, expansion, product adaptation, and marketing strategies.
Build a localization team
Building a localization team or partnering with experts is a crucial step in the process of creating a successful localization strategy for your business. Localization is a complex and multifaceted process that requires specialized skills and expertise. Translators, linguists, cultural experts, and legal professionals may be part of the team.
Collaborating with external experts is a valuable approach to support your localization efforts, especially if you don't have an in-house team with the necessary skills or resources. Look for external experts or agencies that specialize in the specific aspects of localization you require. Consider factors such as their industry experience, track record, reputation, and client testimonials.
Create a content localization plan
Developing a content localization plan is a crucial component of a broader localization strategy, especially when you're looking to adapt written or digital content such as websites, marketing materials, product documentation, and more to cater to specific target markets or language-speaking audiences.
Begin by assessing your existing content. Identify what needs to be localized, which may include website pages, blog posts, social media content, product descriptions, instructional manuals, and more. Create an inventory of all content assets and categorize them based on their priority and significance to your business objectives.
It's also important to identify potential risks associated with content localization, such as cultural missteps, linguistic inaccuracies, or unforeseen market dynamics. Develop strategies for risk mitigation and crisis management.
Choose your translation and localization tools
Begin by assessing your specific localization needs. Determine the languages you need to target, the types of content or products to be localized, and the level of complexity involved. Understanding your requirements is essential for selecting the right tools.
There are various types of tools available, including Translation Management Systems (TMS), Computer-Assisted Translation (CAT) tools, Content Management Systems (CMS) with localization features, and more.
Establish a glossary of industry-specific terms and key brand messaging to ensure consistent translation across all content. Implementing a translation memory (TM) system within your chosen tool to store and reuse translations for repeated phrases or sentences not only maintains consistency but also reduces translation costs over time.
Before fully implementing the tools, conduct testing and validation to ensure that the localized content displays correctly and functions as intended in the target markets. Address any technical issues promptly. And be open to exploring new tools and technologies that may offer better solutions.
Optimize for User Experience
User Experience Optimization (UXO) is a crucial aspect of a localization strategy that focuses on tailoring the user experience to meet the specific needs, preferences, and cultural expectations of local audiences.
UXO involves adapting user interfaces, content, and design elements to align with the cultural norms and sensitivities of the target audience. This includes adjusting color schemes, imagery, symbols, and content to resonate with local customs and values.
Optimizing for UX also involves translating user interface elements, labels, buttons, menus, and error messages into the local language. This ensures that users can interact with the product or website in their preferred language.
Implement local customer support
Local customer support is a critical component of a successful localization strategy, particularly when entering new markets or serving customers from diverse linguistic and cultural backgrounds. It involves offering multilingual communication channels to customers. This includes providing customer service representatives who are proficient in the local language(s) spoken in the target market.
Adapt your customer support hours to align with local business hours in the target market. This ensures that customers can reach your support team when they need assistance without encountering time zone-related delays.
As with other aspects related to your localization strategy, clearly define your KPIs to measure the effectiveness of local customer support too. Metrics such as response times, resolution rates, customer satisfaction scores, and churn rates can help assess performance and identify areas for improvement.
Monitor and improve
Monitoring and continuous improvement are crucial for ensuring the effectiveness and success of your localization efforts in new markets or among diverse language-speaking audiences. By tracking key performance indicators (KPIs), you can determine whether your strategy is meeting its objectives.
Markets are dynamic and constantly evolving. Consumer preferences, competitive landscapes, and economic conditions can change over time. Monitoring helps you stay informed about these shifts and adapt your localization strategy accordingly. Keep an eye on your competitors in the target market to identify opportunities and threats.
Continuous improvement ensures that the quality of your localized content and translations remains high. Regularly reviewing and refining translations, cultural adaptations, and content helps avoid errors and maintain consistency. Monitoring the UX allows you to identify and rectify any usability issues, glitches, or cultural insensitivities that may arise in your localized products or services.
Brands that nailed their localization strategy
Several global brands have successfully executed localization strategies that have allowed them to resonate with local audiences and expand their presence in various markets. Here are some examples of brands that have excelled in their localization efforts.
IKEA
IKEA, a Swedish furniture retailer, has a knack for blending its Scandinavian design with local aesthetics. It tailors its product offerings to suit the needs and preferences of customers in different countries. For example, in China, IKEA introduced smaller sofas and furniture with more storage space to cater to local living arrangements.
IKEA's commitment to market research doesn't stop here. Also in China, in addition to the localized version their website, they also offer an English edition tailored for the English-speaking community residing abroad. Notably, this variant doesn't merely replicate the content found on the UK or American websites. Instead, it provides all the Chinese web content translated into English.
Apple
Apple is a prime example of a multinational technology company that has implemented a successful localization strategy. Their approach to localization goes beyond merely offering products and services in different languages; it involves tailoring the entire customer experience to meet the specific needs and preferences of users in various regions.
Apple's operating systems, including iOS and macOS, support multiple languages. Users can easily switch between languages and regional settings to access content and user interfaces in their preferred language. Apple's App Store, iTunes Store, and Apple Music offer a vast array of content, including apps, music, movies, and books, in multiple languages and regions.
One can learn more about Apple's localization process through their guide that focuses on helping developers localize their own apps. While the guide may not exactly mirror Apple's localization process, it can provide value to individuals keen on expanding their knowledge on the subject.
Netflix
The leading global streaming platform, has implemented a comprehensive localization strategy to make its content accessible and appealing to diverse international audiences. It invests heavily in content localization, including dubbing and subtitling to cater to users who prefer to watch shows and movies in their native language.
Netflix's user interface is available in multiple languages, allowing users to navigate the platform in their preferred language. This extends to menus, search functions, and user profiles, making the streaming experience user-friendly for diverse linguistic communities.
Netflix provides customer support in multiple languages, ensuring that users can seek assistance in their preferred language. This includes localized help centers, FAQs, and responsive customer support teams.
How POEditor can help with your localization needs
POEditor is a cloud-based translation management platform that can greatly assist with your localization strategy. It provides a centralized platform where you can manage all your translation and localization efforts. Simply upload your source content and invite translators to work on it collaboratively.
You can create and manage glossaries ensure consistency in translations of specific terms and phrases. The translation memory feature can also help save time and maintain consistency. And by utilizing quality assurance checks, you can look for errors in a localized language to improve translation quality.
Our platform integrates with various development and content management tools, such as GitHub, Bitbucket, GitLab, WordPress, and more. It supports a wide range of file formats for both importing source content and exporting translated content, making it easy POEditor into your localization workflow and work with various types of content.
POEditor is also scalable, making it suitable for both small businesses and larger enterprises. You can easily add new languages and content as your product or service expands globally. By utilizing this tool as part of your localization strategy, you can streamline the translation process, improve translation quality, and effectively reach global markets with localized content.