At POEditor, we are dedicated to bringing you the best interface where you can manage your collaborative translation work. We know it is essential for any localization project manager or translator to stay updated with their team's whereabouts and actions, in order to maintain a smooth and natural workflow. So, to avoid stepping on each other's toes, we've built POEditor with a Realtime Translation System.
The POEditor Realtime Translation System is good for all POEditor users, regardless of their role in a project. First of all, it is useful for contributors, because they can see who is active on the same language as they are, at the same moment. It also shows them in real time if a translation is added, edited or deleted for a term in that language. If there is more than one person translating on the same page, the system will mark the translation fields that are being worked on by coloring their borders. If two or more contributors are on a translation field at the same time, a bubble will inform them who else is translating that term.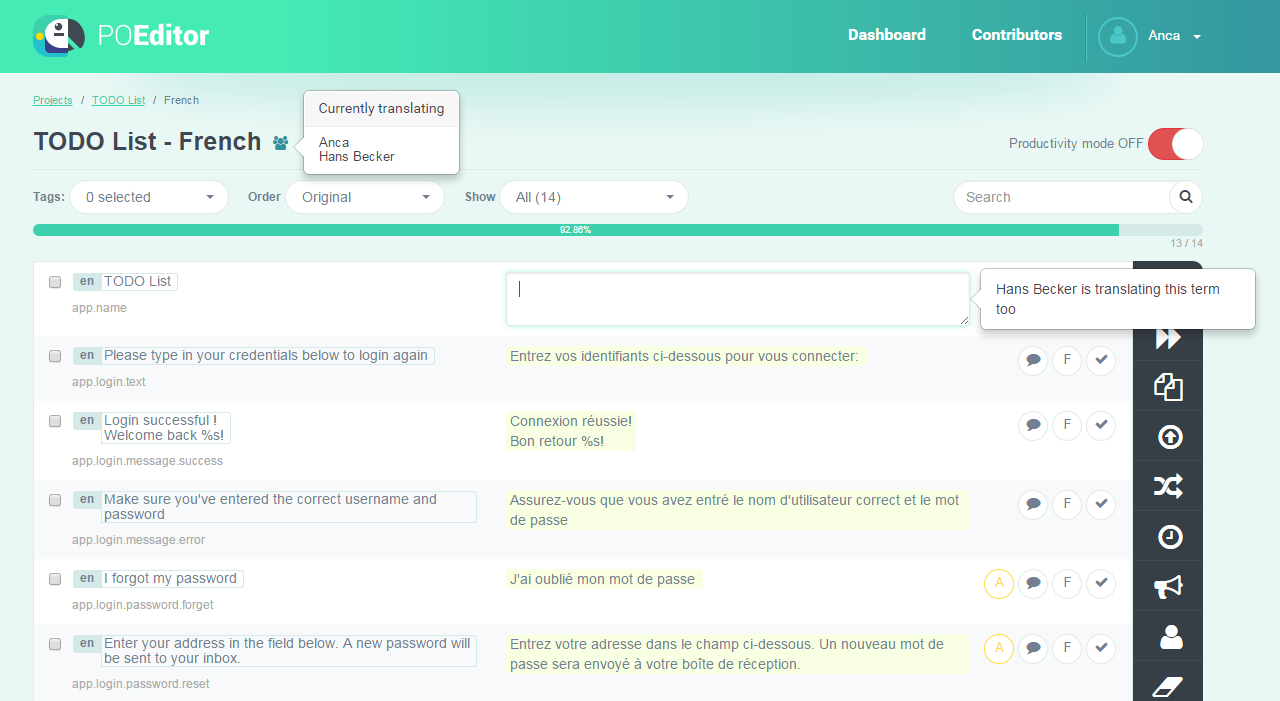 On an owner and administrator level, there are some extra benefits. At the bottom of the Project Page, a Live Activity box will appear, if at least one person is connected to the project. If they perform any actions (add/delete translation), those will also be streamed. Here's what it looks like:

The POEditor Realtime Translation System has been well improved to give even more useful information to localization teams in their efforts to provide quality software translations. Unwanted events, like translating a string twice, for example, can easily be avoided with it.
In case you have feedback that you would like to share with us, don't hesitate to drop us a comment or to use our contact form to get in touch.
Happy localization!