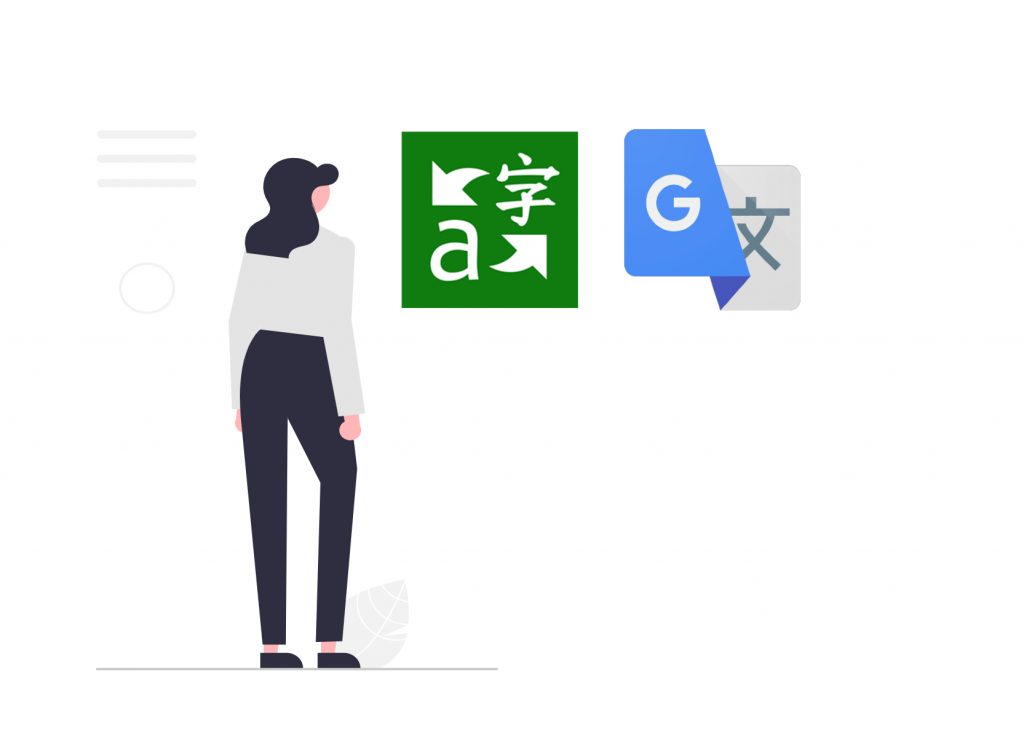 Microsoft Translator and Google Translate have become indispensable companions for travelers, businesses, language learners, and professionals seeking to navigate the linguistic intricacies of our diverse planet. But is one better than the other? In this article, we explore their features, language support, integration possibilities, and more, to help you decide.
What is Microsoft Translator?
Microsoft Translator is a machine translation service and technology developed by Microsoft, and is a part of their Cognitive Services. It enables users to translate text and other content from one language to another. Microsoft Translator uses advanced machine learning and neural machine translation techniques to provide accurate and context-aware translations.
Microsoft Translator for Personal, Business, or Educational uses
Microsoft offers their Translator service for personal use, business use, and education. Regular users can download the free Translator app for mobile devices (iOS and Android), which allows them to translate text, speech, and images from one language to another in real-time. Alternatively, the website provides a web-based interface for translating text and webpages.
For businesses and organizations, Microsoft offers solutions that enhance communication, collaboration, and localization efforts. Microsoft Translator is part of the Azure Cognitive Services suite, which includes APIs and SDKs for developers to integrate translation capabilities into their applications, websites, and services. This is particularly useful for businesses with global operations or a diverse customer base.
Translator is employed worldwide by numerous enterprises as an integral component of their established processes, facilitating the translation of both internal and external content and applications. Some notable clients include Amazoon, HP, Adobe, LinkedIn, Etsy, and the Dell.
Microsoft also provides educational resources, including a specialized version of the Translator app for the classroom. This tool enables teachers and students to communicate and learn in multilingual environments. It can be used as an aid in language learning, helping students practice their language skills by translating texts and listening to pronunciations in multiple languages.
What is Google Translate?
Google Translate is a widely used online language translation service developed by Google. It allows users to translate text, documents, and websites from one language to another. Same as the former, the service uses machine learning and artificial intelligence technologies, including neural machine translation, to improve translation quality and provide more accurate and natural-sounding translations.
Google Translate vs Google Cloud Translation
Google Translate and Google Cloud Translation are two different services offered by Google, each with its own set of features and use cases. Google Translate is primarily designed for personal use and basic translation needs, allowing users to translate text, websites, and documents from one language to another.
According to Google, more than 55,000 businesses are using Google Translate API, of which 28% are based in the United States. While the majority of the customers are small companies, UCLA (University of California, Los Angeles) and Blackfriars Insurance Brokers Ltd are some of the larger names that leverage Google's Translation API capabilities.
Google Cloud Translation is a paid machine translation service offered as part of Google Cloud Platform (GCP). It is designed for developers and businesses. This service is used to integrate translation capabilities into applications, websites, and services. Google Cloud Translation provides features such as translation of text, documents, websites, and customization.
The Google Cloud Translation API allows developers to programmatically access Google's machine translation capabilities and integrate them into their applications and services. The majority of businesses that utilize this API are located in the United States and belong to the Computer Software sector, such as IBM (International Business Machines Corporation).
Microsoft Translator vs Google Translate
Microsoft Translator and Google Translate are two popular online language translation services, launched roughly around the same time, and they share many similarities in terms of their core functionality, but we also some differences. We'll discuss both aspects below.
Language support
Google Translate supports over 130 languages for text translation and a smaller subset for speech translation. Microsoft Translator supports roughly the same number of languages as Google Translate, so we don't see any major differences when it comes to language support.
Both Google Translate and Microsoft Translator provide offline translation support for a limited number of languages, enabling users to download language packs for offline use. Speech translation, camera translation, and conversation mode are also some of the useful features offered by both services, but the number of languages supported compared to text translation.
User Interface
Both Google Translate and Microsoft Translator offer a user-friendly and straightforward interface on both its website and mobile apps (Android and iOS), making them easy to use for everyday language needs, language learners, and travelers.
The camera translation feature of both services allows users to point their device's camera at printed text, signs, or documents. The app then overlays the translated text on the screen in real-time, making it useful for quick translations when traveling.
Integrations
Both Microsoft Translator and Google Translate provide robust cloud-based APIs (Application Programming Interface) that developers can use to integrate translation features into their own applications, services, or websites. Both are widely offered by companies providing translation services, localization and internationalization services, among other.
Microsoft Translator is part of the Microsoft Azure cloud platform. It can be easily integrated with other Azure services to build more advanced applications that incorporate translation as well as other AI and machine learning capabilities. It is integrated with various Microsoft Office applications, as well as Outlook.
Google Translate can be used in conjunction with other Google Cloud services to create more comprehensive language processing solutions. It also offers a Google Translate extension for its Chrome browser that automatically detects foreign languages on web pages and provides a translation option. Their translation widget is also widely used by website owners.
Document translation
Document translation is a critical function for both Microsoft Translator and Google Translate, and both services offer features that allow users to translate entire documents, making them valuable tools for businesses and individuals dealing with multilingual content. The choice between the two may depend on factors such as the specific features, language support, customization options, and integration methods.
Test both with POEditor
POEditor is integrated with both Microsoft Translator and Google Translate, allowing users to leverage these machine translation services within our translation management system. This allows for improved efficiency by reducing translation time, making it a valuable tool for businesses and organizations engaged in localization and global expansion efforts.
Once you've added languages to your project, you can initiate the translation process for specific languages. This is where you can choose between the following machine translation services: Microsoft Translator, Google Translate, and DeepL.
The translations generated by the machine can then be reviewed, edited, and corrected by human translators, ensuring that the final content is accurate and contextually appropriate.
Once translations are completed and reviewed, you can export them from POEditor in the format needed for your software or content. This might include exporting files in various localization file formats or integrating directly with your software development tools.
Microsoft Translator vs Google Translate: Conclusion
The choice between Microsoft Translator and Google Translate depends on your specific needs, preferences, and priorities. Both services have their strengths and may be better suited for different use cases. It's also worth considering that both services offer APIs, which means you can potentially integrate both into your applications or services.
You may also enjoy: DeepL vs Google Translate: Translation showdown