At POEditor, we offer plenty of ways to keep yourself updated about the status of your localization projects. Polling the API over and over, however, is not always the most efficient way to go around this.
To use Callbacks and/or Webhooks would be a wiser way instead.
What are Callbacks
Using Callbacks is a "don't call us, we'll call you" kind of process.
Basically, what Callbacks do is fire a request to an endpoint specified by you every time an event is triggered. Events include: language is completely translated, language is completely proofread and so on.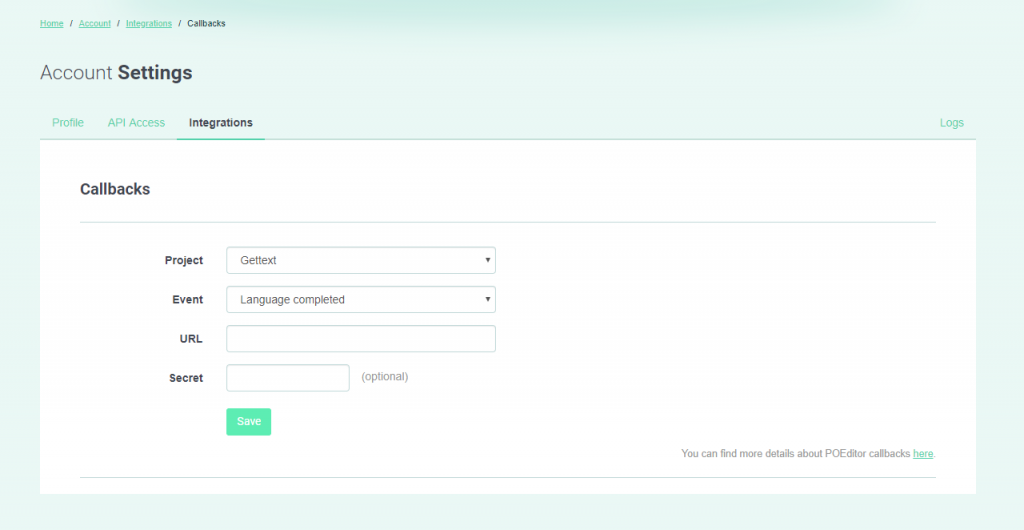 Now, with this information you can get the gears going. If you use a code hosting service integration, you will probably want to push the updated language file to your repository. You can easily do that from the UI by selecting the language and clicking on the Export option. OR you can do this automatically by calling a webhook.
Continue reading