In POEditor's user interface, you can add strings to a software localization project from two places - the project page and the Translations pages.
Importing terms (and translations) in the project page
First off, note that only project owners and administrators can do this.
Click on Import to upload strings from any of the supported localization files.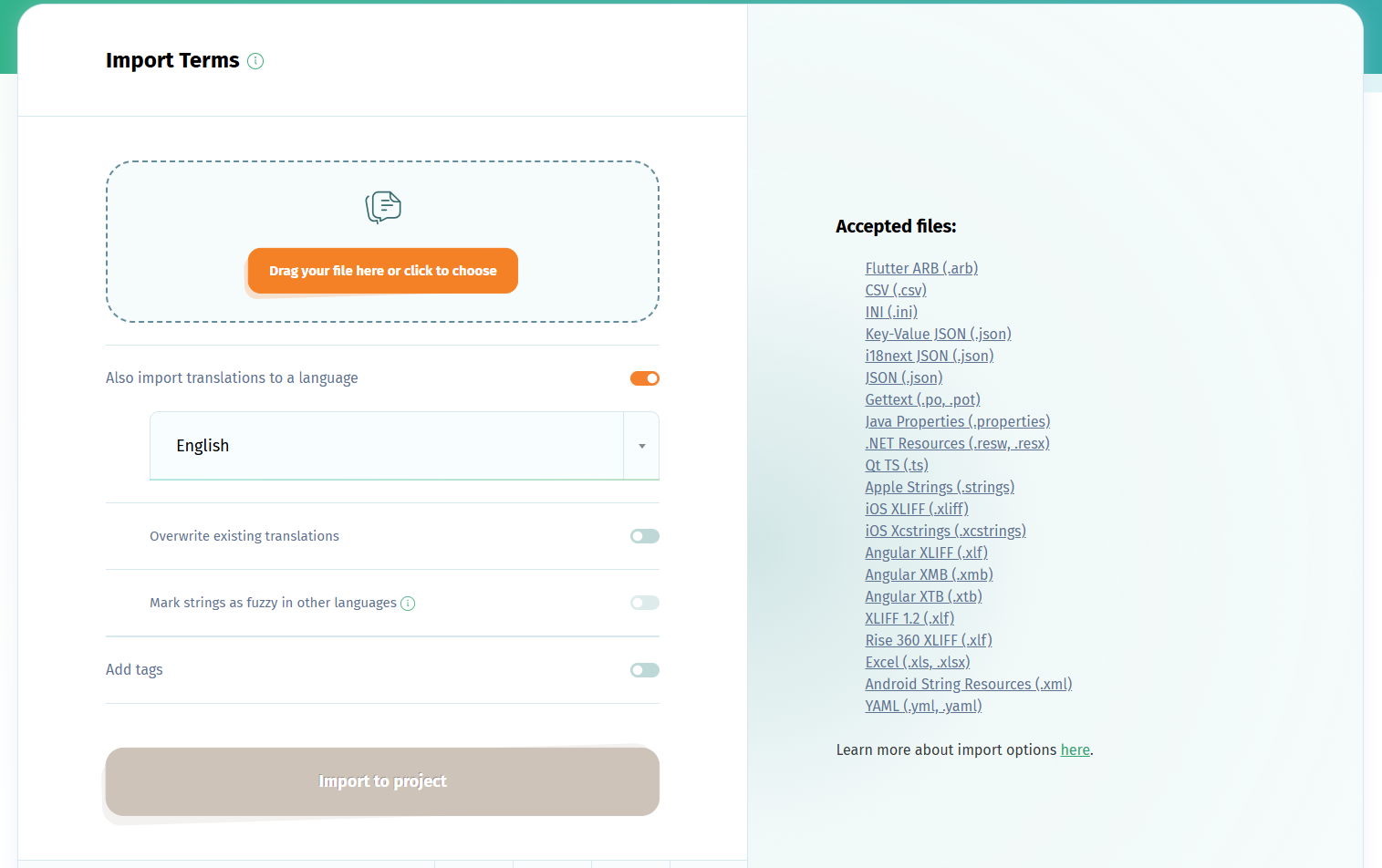 On the Import page, there are a number of Options and Advanced Options:
Import terms only: uploads to the project only the terms in the file
Also import translations in...: uploads the translations in the file (if there are any) to the selected language in the project
Overwrite old translations: updates the translations in the project with those in the file
Mark the corresponding translations from the other languages as fuzzy for the updated values: useful only when updating strings in labels-based projects
Tags: lets you filter during translation or on export the marked group of terms
After hitting Import File, you'll be able to delete obsolete terms (terms which are no longer in the file, but are still in the project).
Importing translations in translation pages
Whatever your role in the software localization project, you can import translations in the translation page of the languages you have access to. To do this, use the Import button in any language.
When importing translations in a language, you can choose to overwrite old translations and/or to mark corresponding translations from the other languages as fuzzy for the updated values. These two options are identical to those described above for the Import in the Project page.
Exporting translations from languages
To download the localized strings, use the Export functionality in any language. You can choose to export in any of the supported formats and, in Advanced options, you can select to download just a particular group of strings and change the filename.
Note: If you want to automate the import/export steps of the localization process, consider using the POEditor API or one of the integrations with code hosting platforms.