Whether you are interested in mobile app localization or you want to translate website strings, POEditor is surely one of the best translation management systems for the job.
One main point of difference for our translation and localization management system is that the user interface is uncluttered. Along the years, we've been stubborn to keep our UI easy to use for everyone, especially newbies. This meant making obvious only the most essential tools for translation and localization management, while keeping other powerful, more specialized tools on the discrete side.
Here we list a few of our top features that you may or may not be using in your localization project. If you're not using them, we encourage you to give them a go. We've heard they make a great difference.
Tags
We built the Tagging System to help you keep strings grouped in your localization project.
Since we don't store the files you use on import, but parse them to get the language data and store that only in our database, it's important to know which strings came from where, in case you're working with multiple source files.
Tags work perfectly for this case when you use them on import. But you can use them as custom filters too, and also mark your terms with tags in the interface, after import.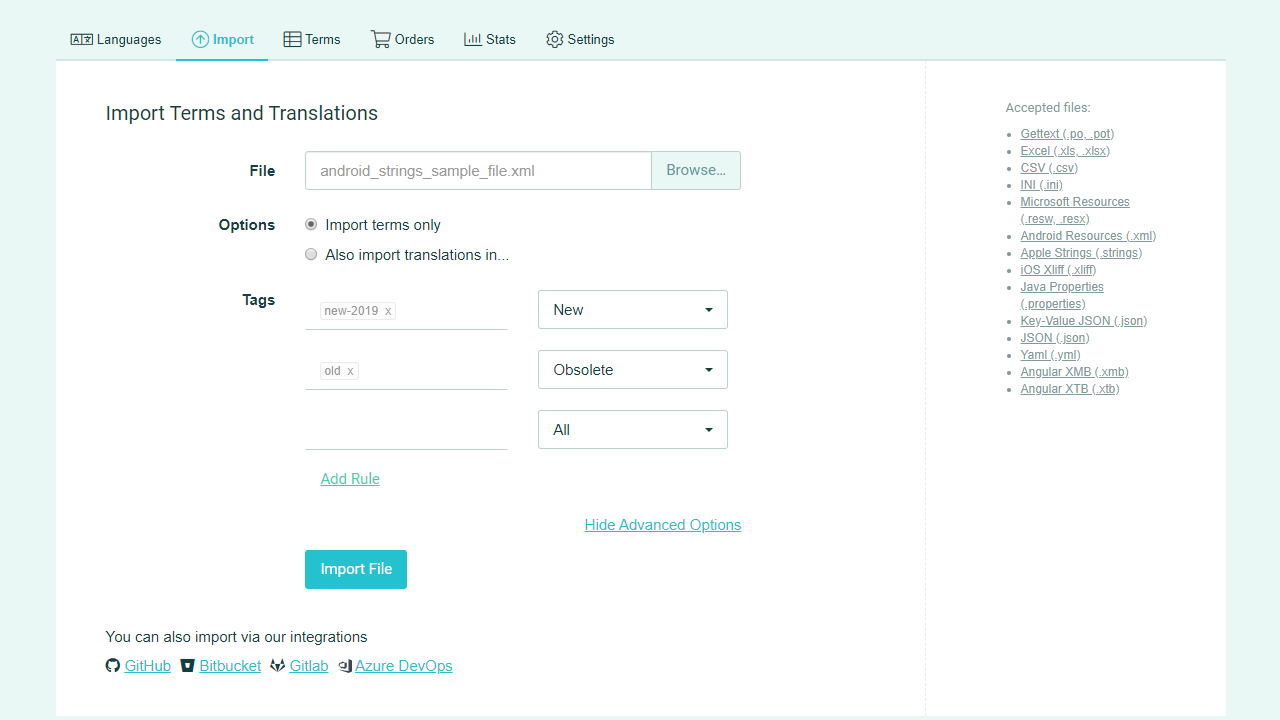 The best thing about tags? They are supported by the API and by the integrations with GitHub, Bitbucket, GitLab and Azure DevOps.
Continue reading